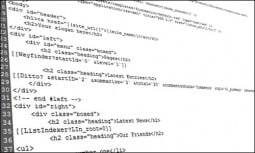 Last week, I introduced a new friend to the wonderful world of web design. I assure you, my motives were purely selfish. I want more designers around me, so I can talk about my passion more. I'm pretty sure that makes me an evil zombie designer. If I can't find a design community to grow with, I'll start infecting friends. Mmmmmm… braaaaiiiiiiiiiiiiiiins.
For four hours, I had the pleasure of overwhelming his sizable gray matter with structure, theory, hardware and applications. And the experience got me thinking, maybe other people would benefit from a list of tools other designers use. So let me introduce recommended software for a windows-based web designer, by category.
WYSIWYG HTML Editor
While Adobe DreamWeaver CS4 is undoubtedly the most popular web page editor, I use Microsoft Expression Web 3. Why? Because I don't want to pay Adobe prices. Expression Web, now in its third iteration, has matured into DreamWeaver's little brother and offers 80-90% of big brother's features.
I confess that there's one area where Expression Web leaves me wanting more: third party plug-ins. Sheer numbers aside, the quality of DreamWeaver's plug-ins are outstanding. If that is a deal killer for you, then you have no choice but to bit the Adobe bullet. Otherwise, I would recommend saving a couple hundred dollars buying Expression Web 3.
Conclusion: Microsoft Expression Web is the best value, but Adobe DreamWeaver wins if plug-ins are important to you.